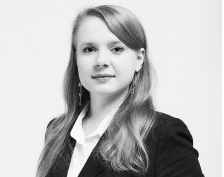 Agata Derylak-Pietrołaj
attorney-at-law
Bio
Attorney-at-law, graduate of the Faculty of Law and Administration of the Jagiellonian University.
She has long experience in providing legal services to entrepreneurs and natural persons who do not conduct economic activity.
As part of the Law Firm's activities, she mainly deals with matters related to company law, including the creation of company structures and conducting the process of their transformation and restructuring, preparation and review of contracts and court proceedings.
Her interests focus on issues related to company law, civil law, in particular in the field of construction works and civil proceedings.
Privately a lover of mountain hiking, board games, cinematography, and criminal literature.
Specialisations
company law
civil law
court proceedings
contracts
Membership
Kraków Bar Association of Attorneys-at-law
Contact